Bridal Showers Venue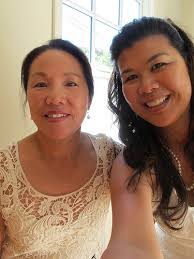 Do you have a best friend or family member that you are throwing a Bridal Shower for?   Trying to figure out all that you need and what needs to be done can be overwhelming!
 Here are some tips to help you along the way in this process..
 Try to find a theme that you can follow throughout this process.  This can really come in handy when figuring out colors, decorations, invitations, etc..
Find an elegant invitation or, if your bride-to-be, is more fun loving, find an invitation that fits her personality and where you will be having the party.   There are many websites out there that allow you to develop your invitation suited to your party.
If you are throwing an elegant style bridal shower, you will want to find an elegant place mat (there are many pretty paper ones out there), use pretty napkins which make the guests feel special, and serve food that is dainty, easy to eat and offers a variety of styles and tastes.
If you are having a difficult time figuring out decorations, use a color scheme or a decoration theme (such as pearls, flowers, pinks, etc…)
Remember to make small gifts for each guest – useful gifts (such as notepads, wine stoppers, bath salts, candy, etc..) are more useful once the guest takes them home.   Ask the bridesmaids to assist you when putting these together and remember to not wait until the last minute!  These can take some time to finish!
Find fun games that have the guests interacting with each other as these may be guests from both sides of the family that are just getting to know each other.  Always have cute and useful prizes for the winners!
Finally, don't forget to have a garbage bag ready for the discarded wrapping paper and have someone write down each gift and who gave it.  This helps the bride to write her thank you notes as it can be difficult to remember who gave them what!
Don't forget to enjoy the party even though you have worked very hard!   Try to have most everything done before the party so you can relax!