Planning a wedding can be a lot of fun, because it is a day all about what you, as a couple, want. Whether it be a small intimate party or a grand affair, you get to design a wedding theme celebrating you! And the best part, no longer are couples expected to have a traditional wedding. Don't want the long gown with elaborate train that grandma wore -no problem! Can't stand the thought of candles? Again, no problem. This is your day, and you can have a wedding that suits you.
Finding Your Unique Wedding Theme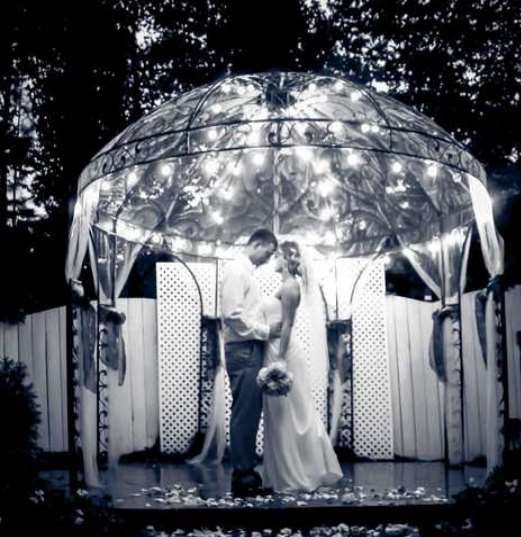 As a premier wedding venue in Marietta, Georgia, Gala Events Facility has seen our share of weddings – both the traditional and the unique. If you are looking for ideas to help you plan your day, here are some non-traditional wedding themes to consider (of course, we would love to see what unique theme you come up with!)
Star Wars – Call in the Storm Troopers, grab your Jedi and get ready to take on the forces of evil – though we know your wedding day will be a day of fun and peace!
Roaring 20's – Love the Great Gatsby? Plan your wedding with styles and music from the age of Jazz – from red velvet and vanilla gold foiled cupcakes to a sleek, sophisticated dinner party complete with personalized champagne. Step back in time for a day of memorable moments.
Love board games? – Perhaps mimic the game of Clue complete with Colonel Mustard and Mrs. Peacock or choose a classic like Monopoly and label tables as Park Place, Atlanta Avenue, Marvin Gardens, etc.
Circus – Celebrate under the big top! Decorate with acrobats to a ring master, popcorn and cotton candy on the buffet and colored fabrics all around. A circus themed day will create an experience everyone will remember for a long time.
Pop Art – Be it Andy Warhol inspired art work on the walls, or big splashes of color paired with crisp lines, bold patterns and custom gowns and ties, a pop art wedding is a unique theme that totally allows you to show off your individuality!
More Movies – If you and your significant other have a favorite movie, or perhaps a huge movie collection, choose a fave and decorate and plan away. Great movie meets wedding choices include Princess Bride, Hunger Games, Game of Thrones, Wizard of Oz, Marvel or DC movies, Harry Potter, Alice in Wonderland or any other movie that defines who you are as a couple.
Video Games – Love Mario? Perhaps you like Pac Man? If video games bring you together, then why not plan your wedding theme with them in mind? It's your day, after all!
Other great ideas for a unique wedding themes include:
Steampunk
New York City
Rock Concert
Winter Wonderland
Decades (70's, 80's, etc.)
Modern or Fine Art
Ancient Greece
Punk
Goth
Eighteenth century
Pizza Party
Kawaii (Japanese Pop Culture)
Rock Concert
Today's couples are eager to have a wedding theme that stands out from the crowd and celebrates them as a couple. At Gala Events Facility, we are thrilled to help you craft a wedding the represents who you are as a couple.
Our team is able to think outside the box and work with you to design a day that is as individual as you are, so don't hesitate to ask us to assist with your unique wedding theme. We have contacts and creative thinkers – along with those strategists who can bring your ideas to life. You can have the wedding day you have always wanted – even if it is off the beaten path! Give us a call today.