Fall Wedding Planning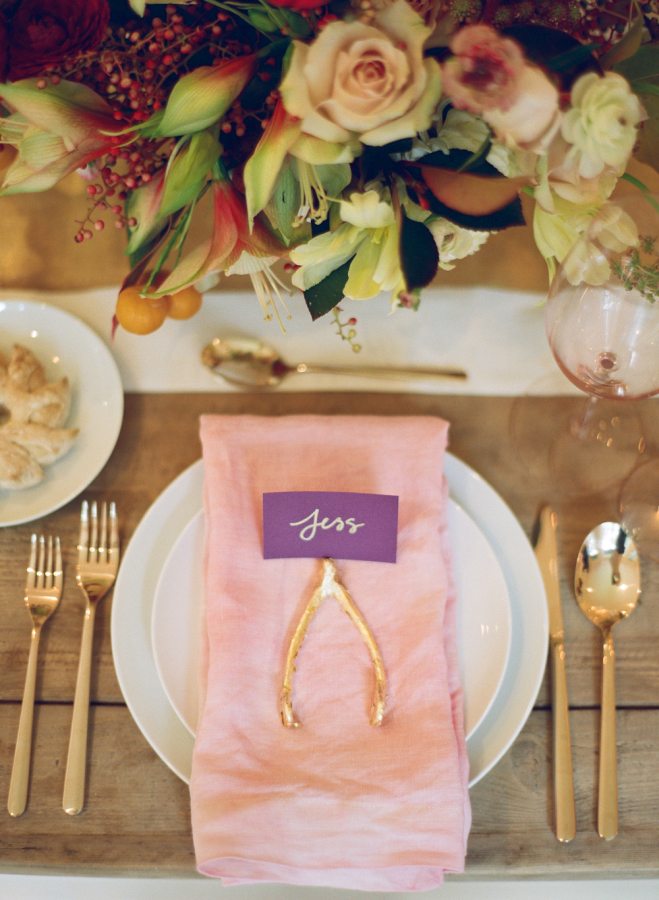 Are you planning a fall wedding?  There are several hot trends for Fall 2013 – they are listed below:
The hot color palette is to use neutrals with pops of black – layers of blush are also big.   In the past, candles were a widely used decoration; however, look for the use of beautiful chandeliers this year.   Playful touches are also being added such as photo booths or swings instead of chairs.
Invitation trends:  to use three-dimensional invitations with pocket-folds, boxes, and embellishments.  Neon colors are also being used in subtle ways – brides have even been known to wrap invitations in vintage handkerchiefs and send them in boxes. It really stands out to the recipient and peaks their interest in how the wedding will look and be carried out.
Food:  The big trend this year is to serve plated dinners —  a return to formal dinners.   Gold silverware is making a comeback as well.  The food trend being requested is to be fresh and locally grown.   Pork is also making a big come back as well.
Music:  We are now in the IPod generation.  Songs vary more now than they used to – brides can have 5,000 songs at their fingertips.   They want eclectic music then change to country and on to Bruno Mars.   You may also see live musicians playing along with a DJ.
Even with the latest trends, remember that this is your wedding and your day.  Don't let anyone or anything dictate your big day.  Do what YOU want, decide on YOUR day with only your fiancé and stay focused on YOUR style.
Gala wishes you the best luck and happiness with your special day!