Alcohol Amount Planning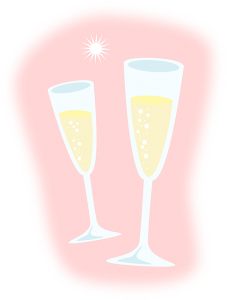 Gala Events Facility  offers something a lot of area vendors do not offer…. Our all inclusive menu which includes your wedding cake, DJ, food and much more or the ability to have an a la carte option where you can pick and choose what you want from our options and what you want to bring in from other vendors. Among the choices we offer, we offer you the option to bring your own alcohol. This is a budget friendly option where we do not charge you corkage fees, alcohol taxes, and many other hidden fees that go along with other wedding venues.
Now that you have chosen our beautiful wedding facility  and you are bringing your own alcohol, how much do you need to purchase without the fear of running out too soon but not over purchasing? 
First, look at your guest list – how many people will be in attendance?  What number of them are children or young adults under the age of 21?  Do you have older guests who do not drink or cannot due to medications or medical issues. This will help you to narrow down the number of people you will be supplying alcohol to.
Next, think about what types of alcohol you will be serving. Champagne, beer, wine, mixed drinks, etc… If you are only serving beer and wine, a simple rule of thumb is do a 60-40 split.  Make sure you have beer for 60 percent of your guests and wine for 40 percent. If you add mixed drinks to this, you will want to drop down your beer percentage to about 20% of your guests, 35% for wine and the remainder for mixed drinks.
Most receptions last about 4 hours. This rounds off to about 5 drinks per person during those 4 hours. A single serving of beer is 12 oz, wine is 5 oz and liquor is 1.5 oz. With these numbers, you then want to think economical options. Kegs tend to offer you the most beer for your money (about 150 servings), a standard bottle of wine has about 5 servings; however, larger bottles can hold about twice that amount. Liquor will depend on what you want to serve. If you are trying to save money, choose just one or two signature drinks and this will also limit the amounts you have to buy and can help to keep costs down.
Hope these tips have helped you and Gala hopes you have the event of your dreams!